❗ Notes
This feature is a description of the admin page, which is scheduled to open in July 2023. Please contact your Pagecall manager for more information about the timeline for the new admin page.
What you'll get from this document
How to view Pagecall meeting room information [CN-RM-0106-F]
How to edit Pagecall meeting room information[CN-RM-0107-F]
How to check the creation date of a Pagecall meeting room [CN-RM-0111-A/I]
How to copy a link to access a Pagecall meeting room [CN-RM-0113-F]
Use it this way
How to view meeting room details
Press the 'Room' tab at the top center of the page.
Click the title of the meeting room you want to see more details about.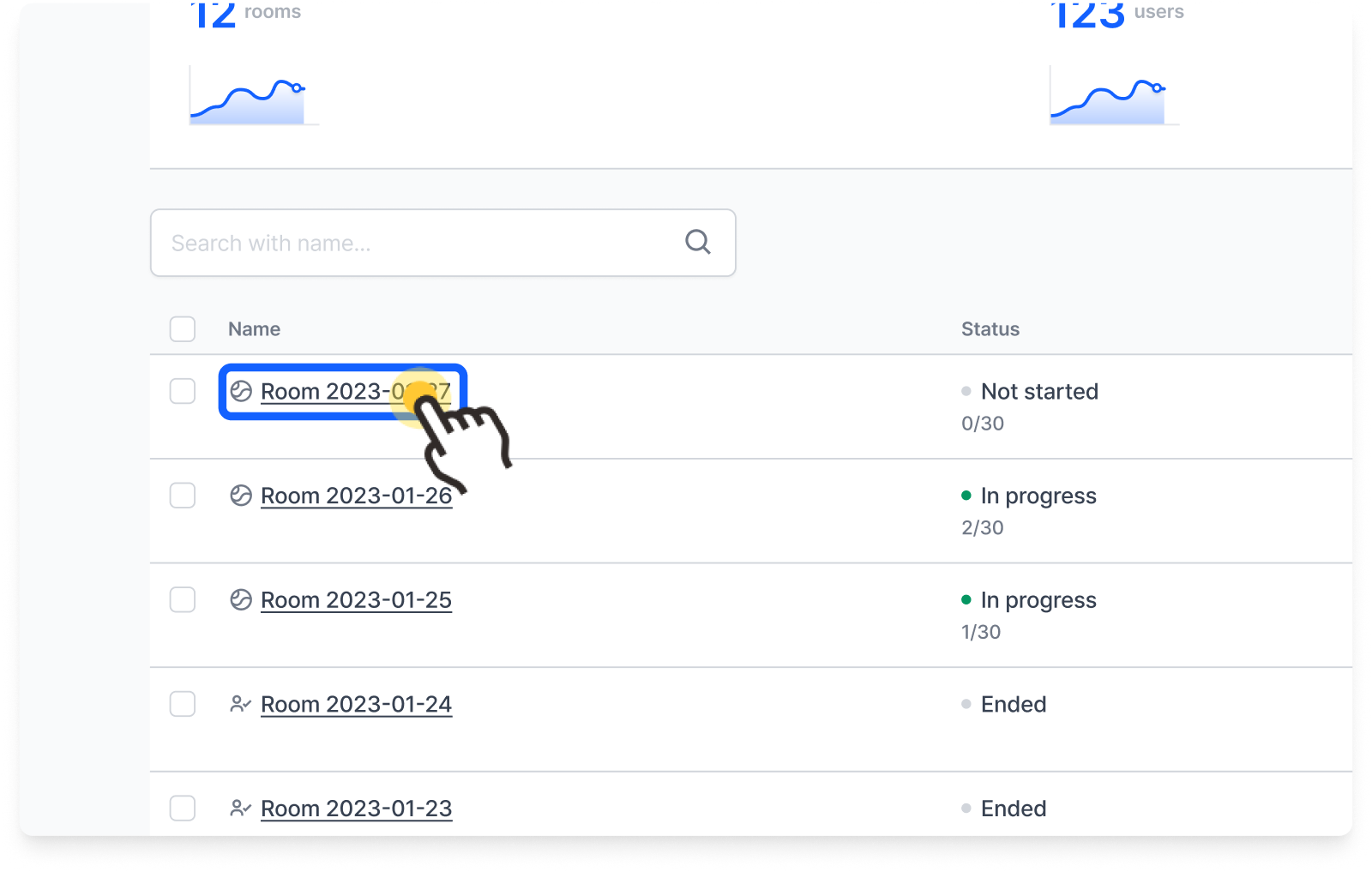 Here's what you can see


The name of the room, the date the room was created, the specified template, and the specified public type.
Room status (in progress or ended)
Link to access the meeting room
History of meetings held in that room