❗ Notes
This feature can only be implemented by customization. Please contact Pagecall Manager for more information.
What you'll get from this document
How to temporarily display a customer-specified emoji on the whiteboard [CA-WH-0404-F].
Try using it in these situations
When teachers want to make students more interactive in class.
Some students lack courage and want to offer their teachers to use emojis to communicate with them.
Use it this way
Example of an emoji or stamp feature applied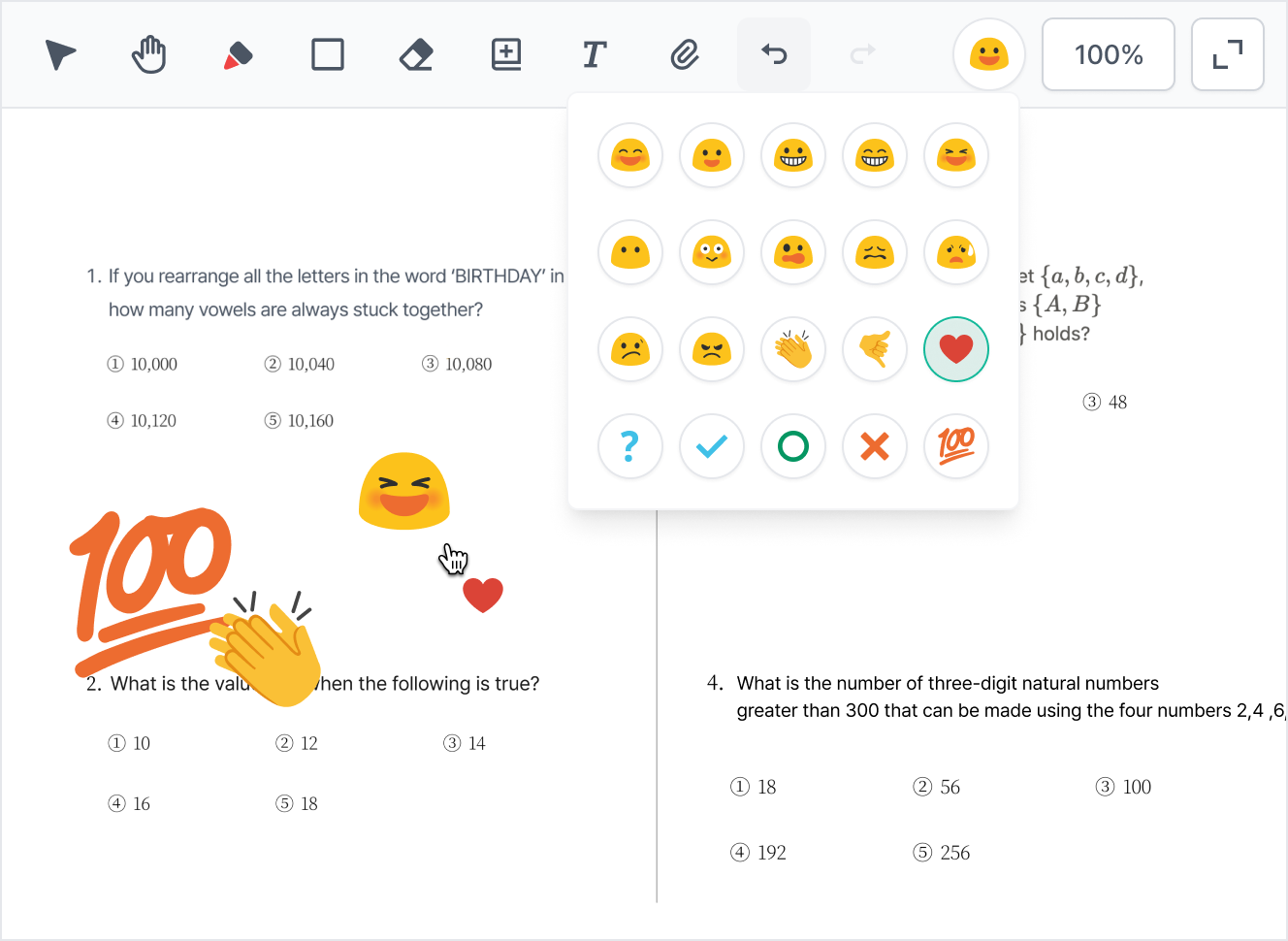 Customization:
[Feature]
This feature allows you to customize your emoji set configuration.