What you'll get from this document
How a host can send an announcement to all participants in a classroom [CA-DE-0301-F].

How to publicly send and receive messages among all participants [CA-DE-0302-F].
How to send and receive messages with specific participants [CA-DE-0303-F]
Try using in these situations
When you're a teacher and want to pin class times, homework assignments, and reminders to the chat room that are important for your students to know.
Students want to present in class for all students to see, not just you.
Students want to send a quiz answer privately to you during class, or send an early dismissal, restroom, etc. message.
Use it this way
Example of a message to everyone, such as an announcement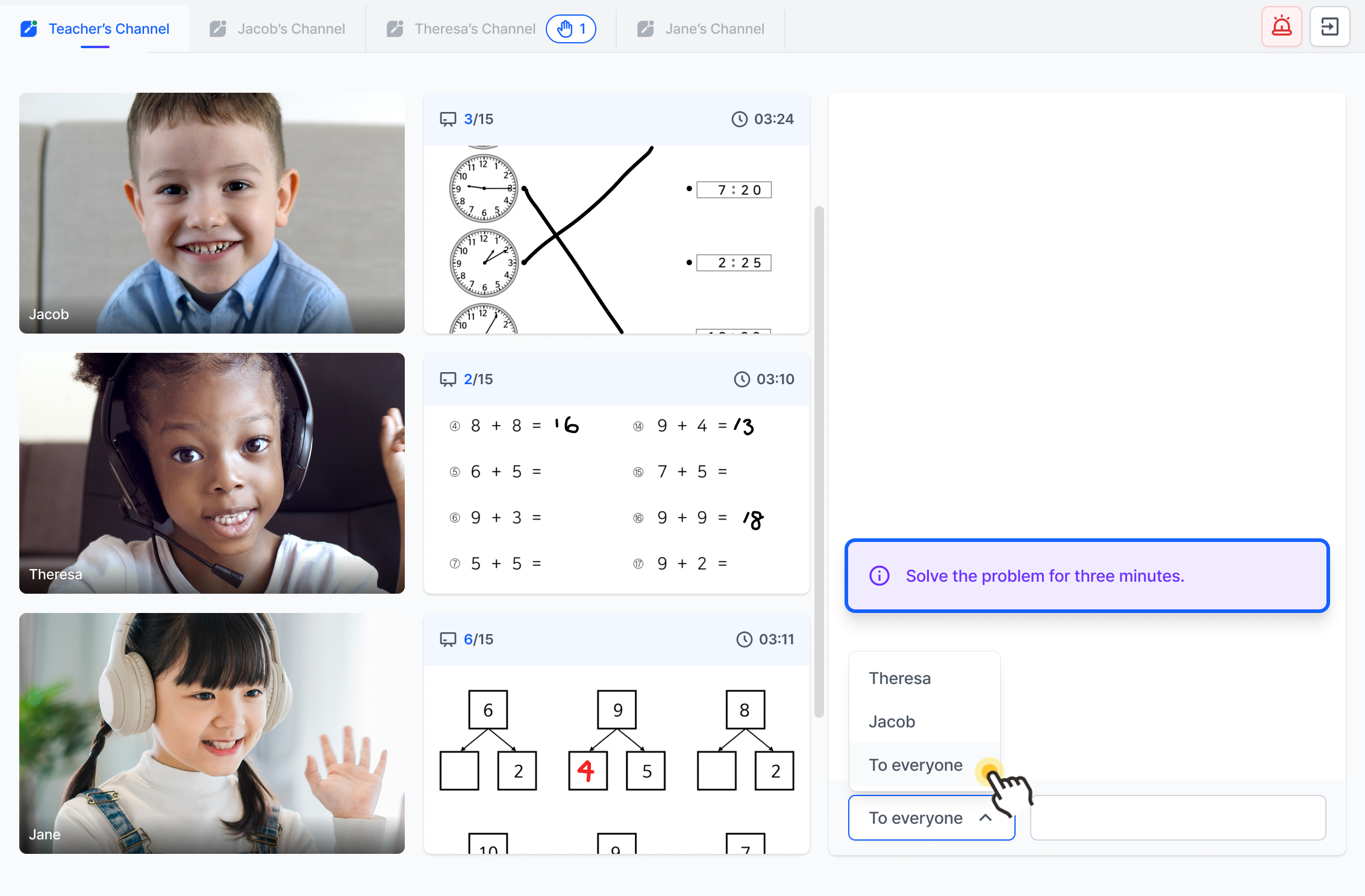 Example of a message to all users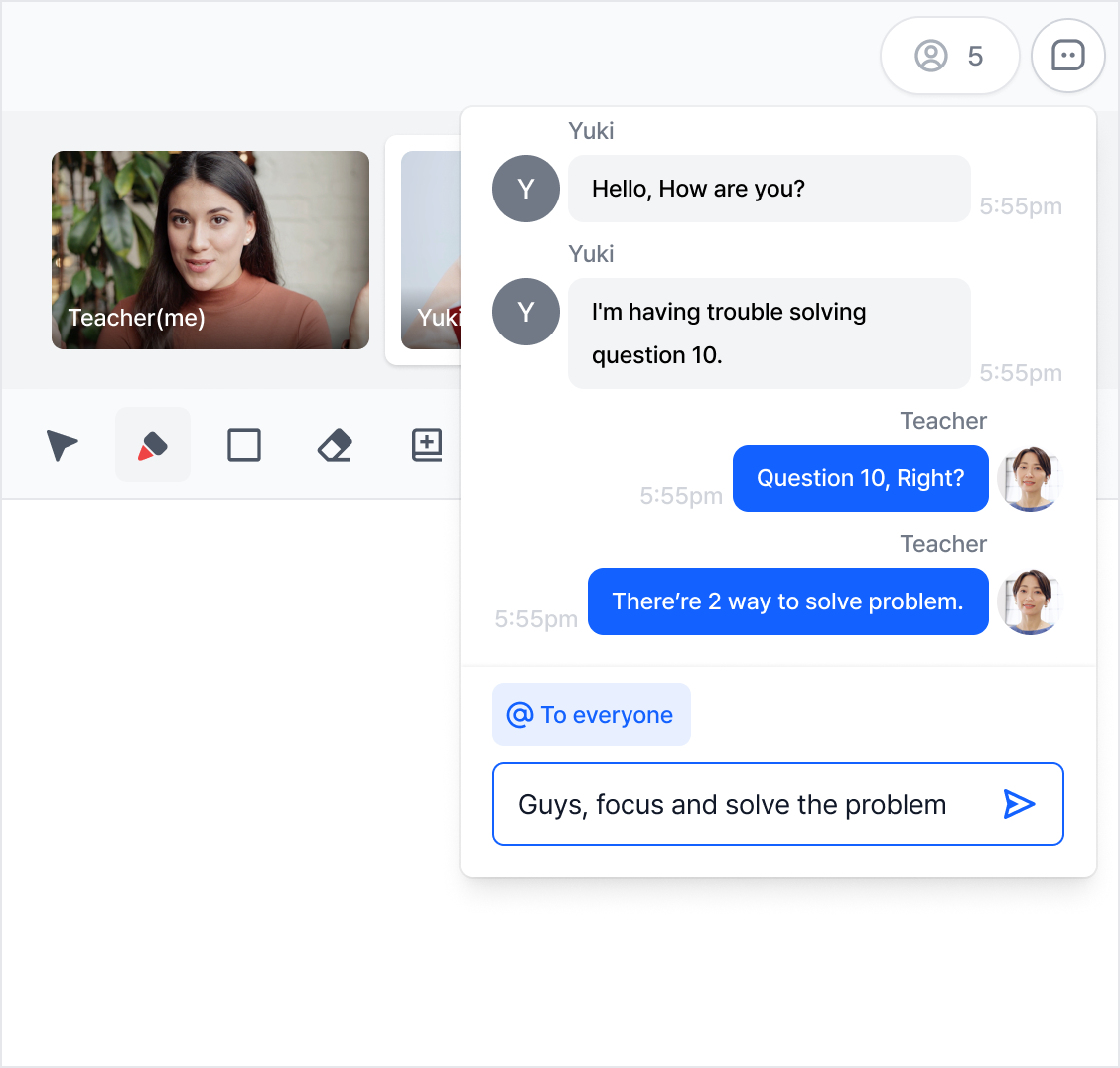 Example of sending a message only to a specific user (whispers)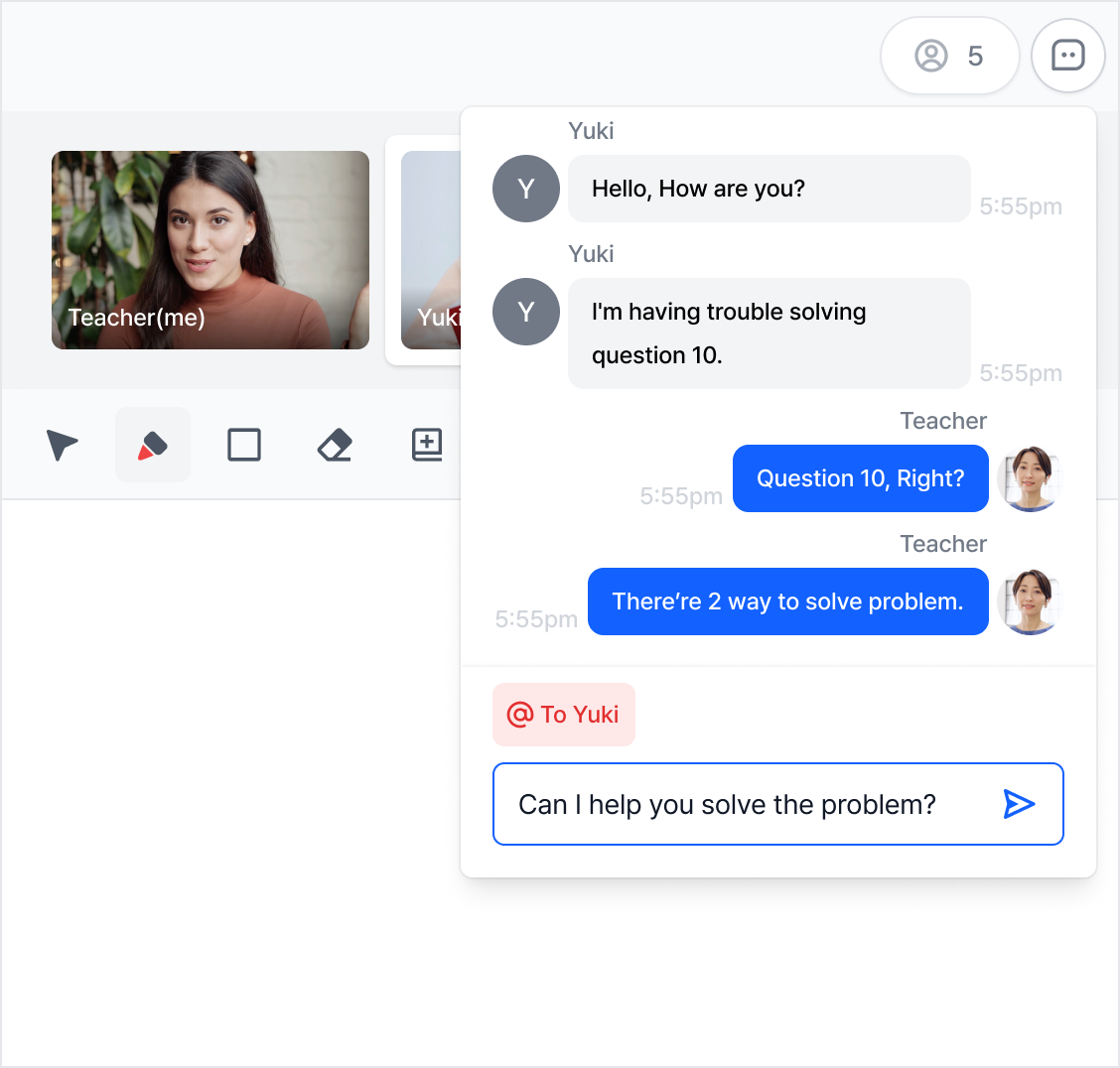 Customization : [
Features

] [

Design

]
Messages to everyone and messages to individuals are built-in features.
When you send a message to everyone, the form that is fixed in the chat window(Such as an announcement) is implemented through customization.