How to view your Pagecall monthly billing history
You can see the billing history of your workspace based on monthly active users. Click the 'Receipts' button at the top.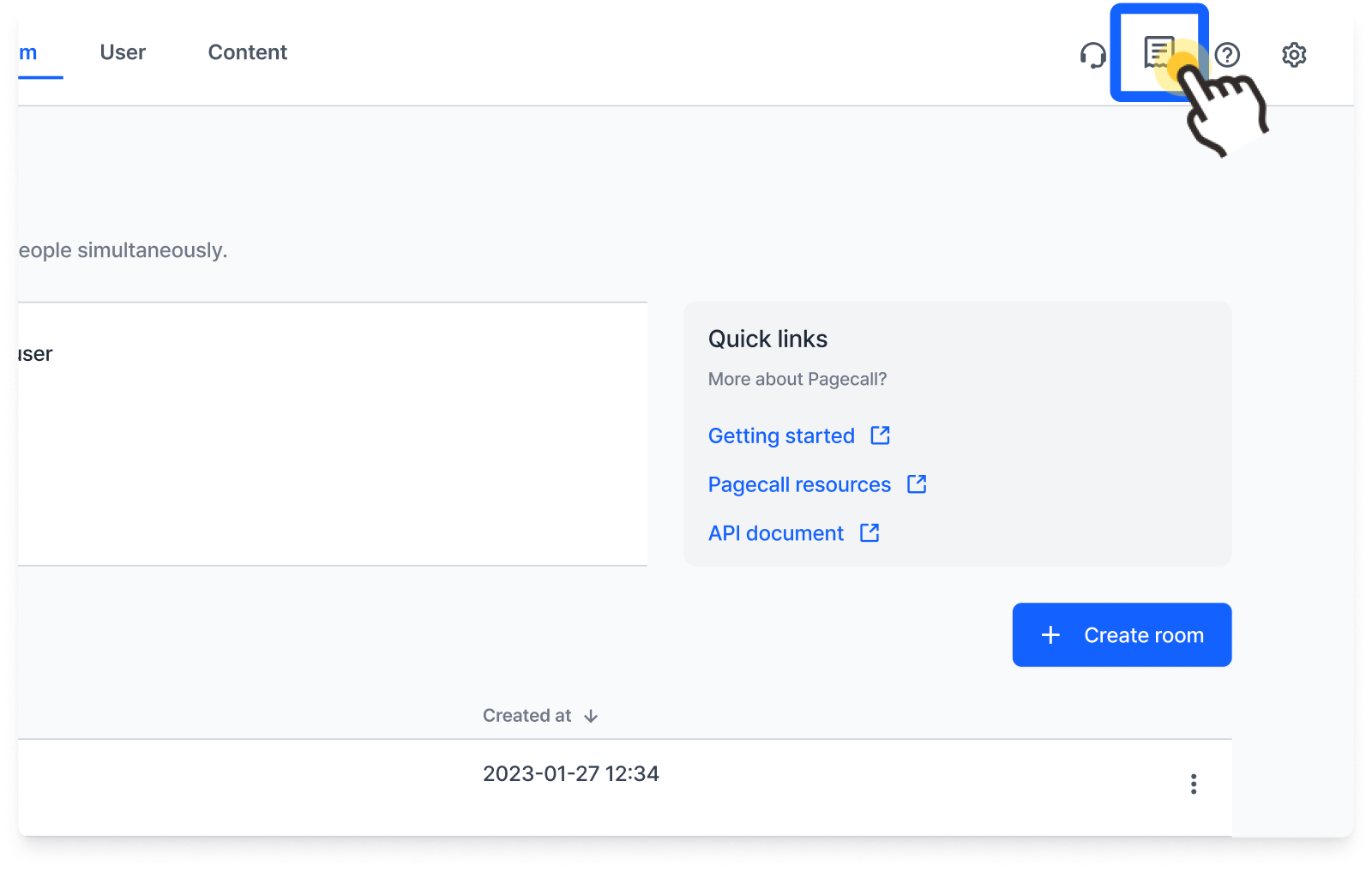 Select the base month you'd like to view.
If your invoice hasn't been finalized yet, you can see an estimate of your bill based on your usage to date.
Once the invoice is finalized, you can view the details of what was charged.
Inside the invoice, you can see data such as monthly active users for the month, total meeting time, average meeting time, and more.