❗ Notes
This feature is a description of the admin page, which is scheduled to open in July 2023. Please contact your Pagecall manager for more information about the timeline for the new admin page.
What you'll get from this document
How to invite an administrator to manage the Pagecall console with you [CN-DE-0102-F]
Use it this way
What is a Pagecall Administrator?
A user with full access to the Pagecall console is called an administrator.
You can invite other admins, create and delete meeting rooms, create and delete users, view usage, and delete workspaces.
How to add another administrator to the console
Click the button in the upper-right corner and enter the Workspace settings page.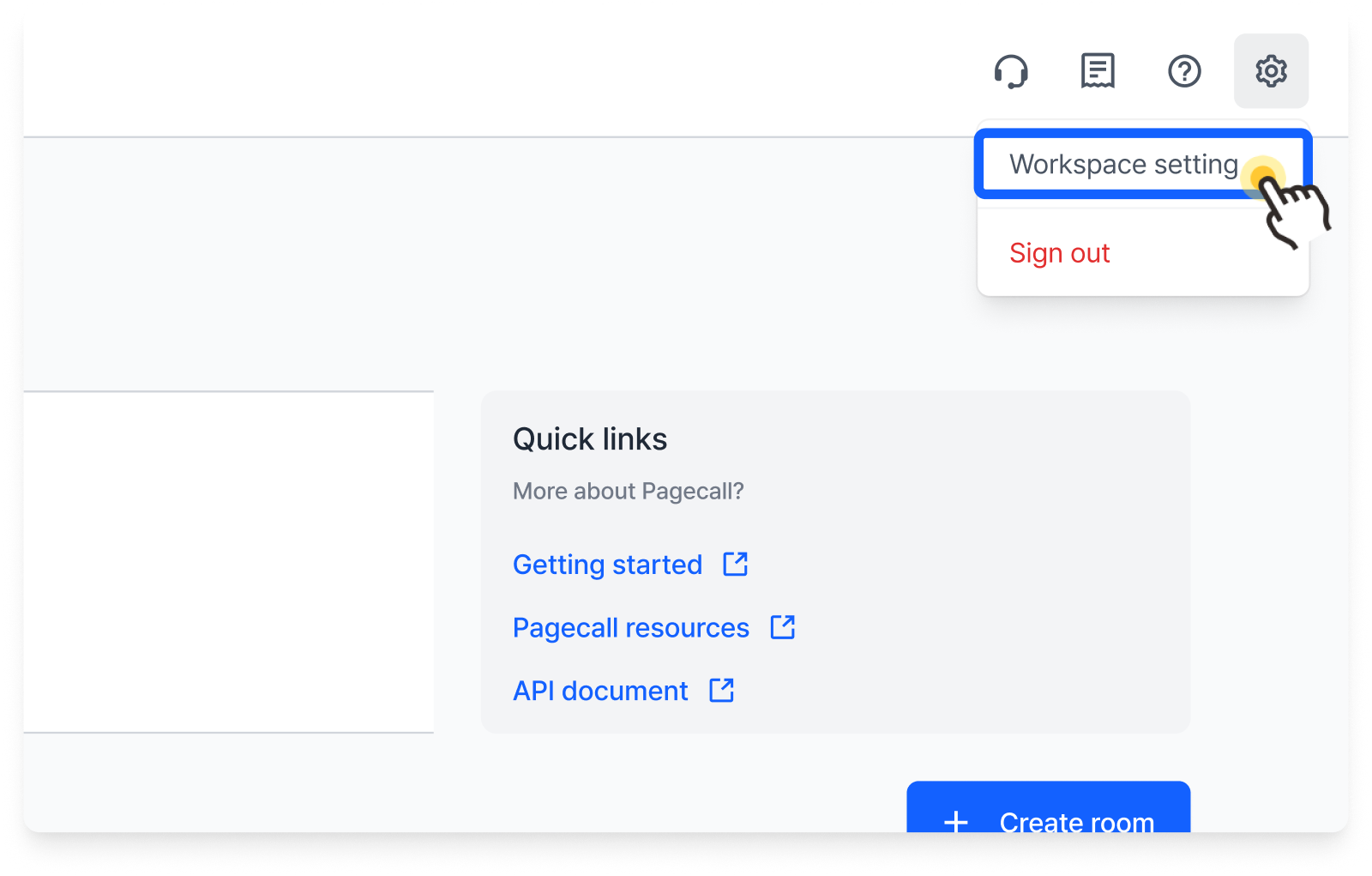 Press 'Admin' tab.
Press 'Invite admin' button in the top right corner of the tab.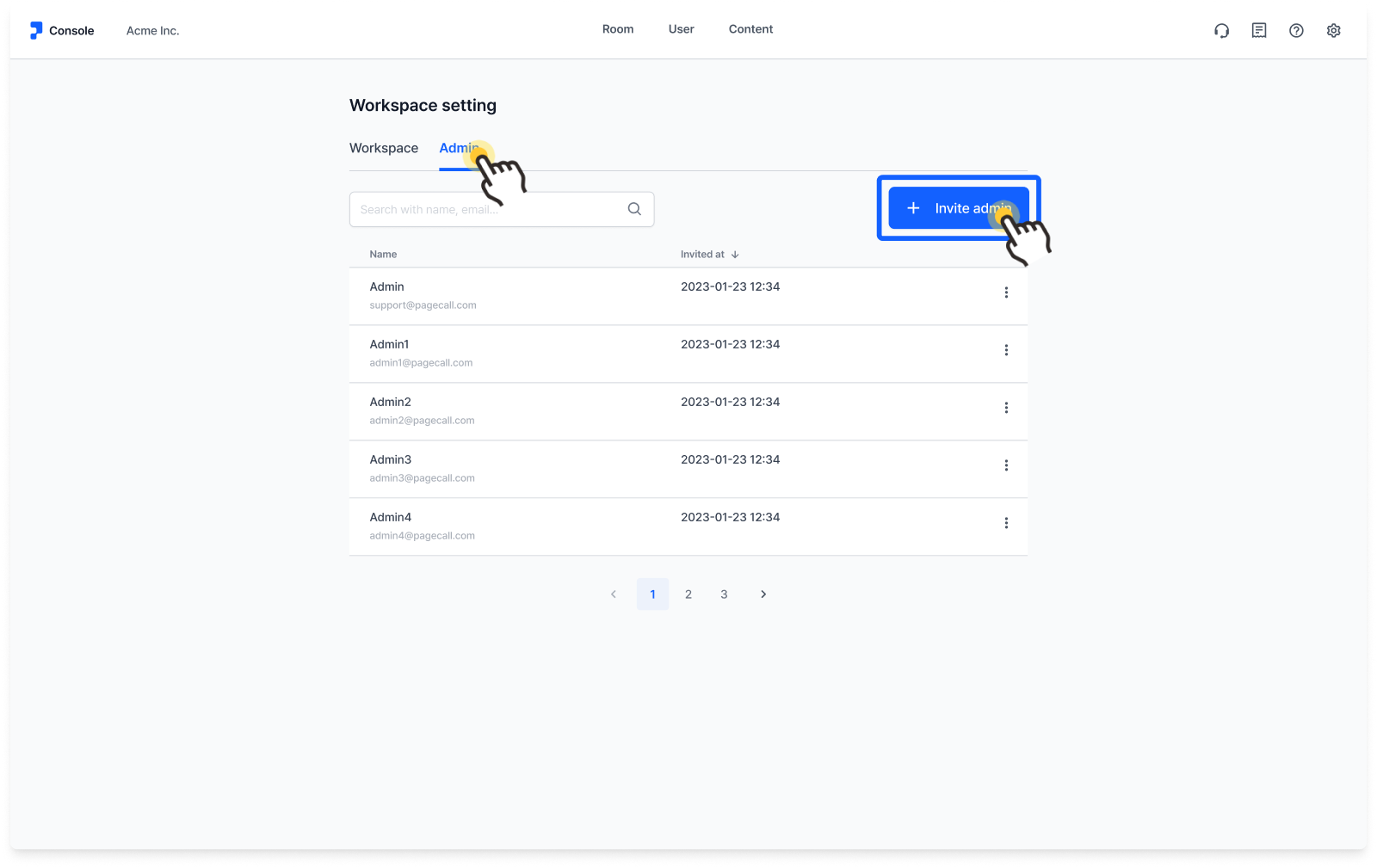 Enter the email of the admin you want to invite and hit the 'Invite' button.
Invited admins receive a Pagecall invitation via email.
After you receive the invitation, see Get started using Pagecall console to sign up.