❗ Notes
This feature is a description of the admin page, which is scheduled to open in July 2023. Please contact your Pagecall manager for more information about the timeline for the new admin page.
What you'll get from this document
How to issue an API key to use when integrating with Pagecall [CN-DE-0101-F]
Use it this way
What is API key?
This is a string that engineers need to use to integrate your server with the PageCall server.
How to issue an API key
You are automatically issued one API key when you first enter the workspace.
Click the button in the upper-right corner.
Enter the Workspace settings page.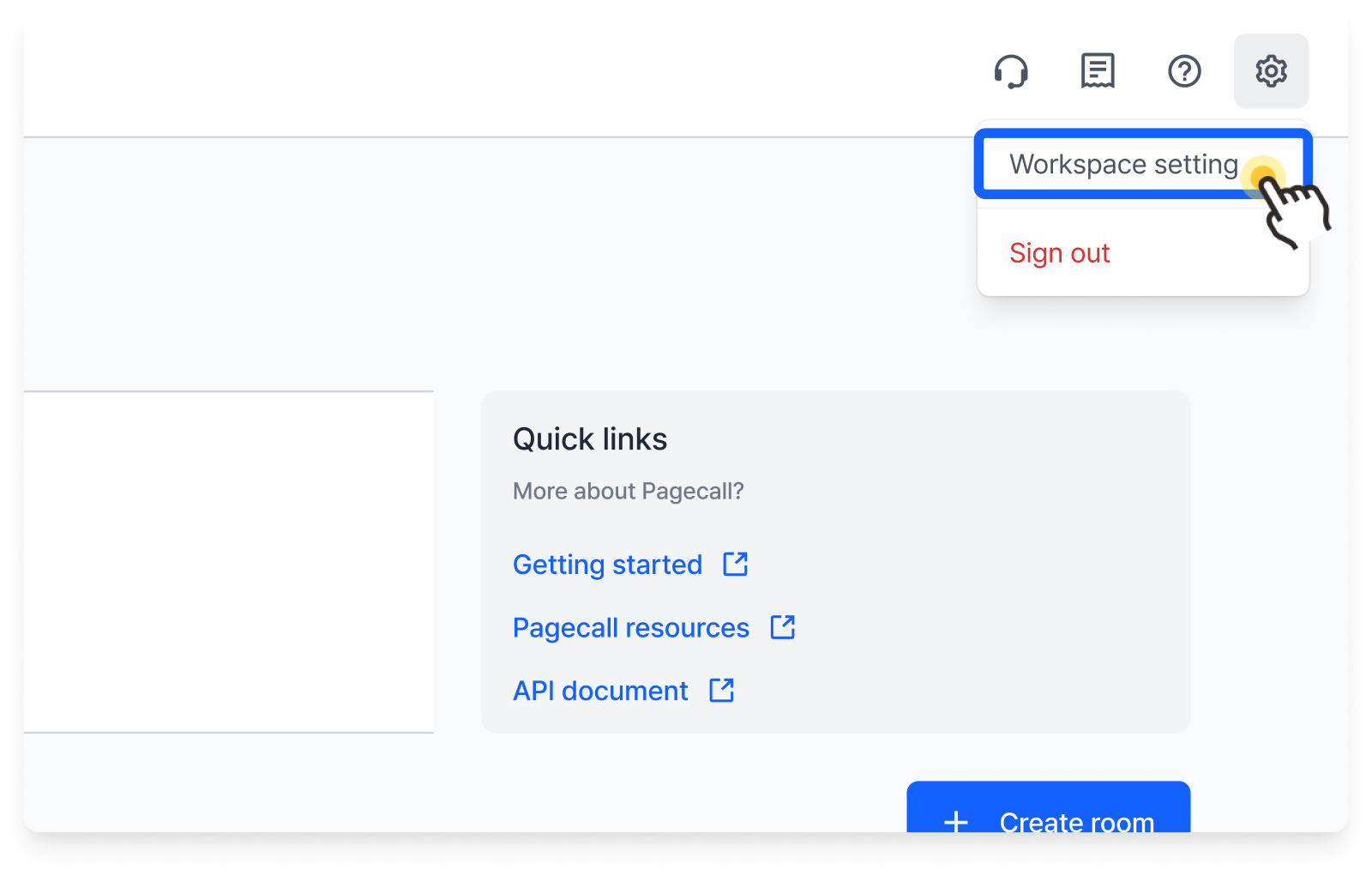 You can see the generated API key on the Workspace page.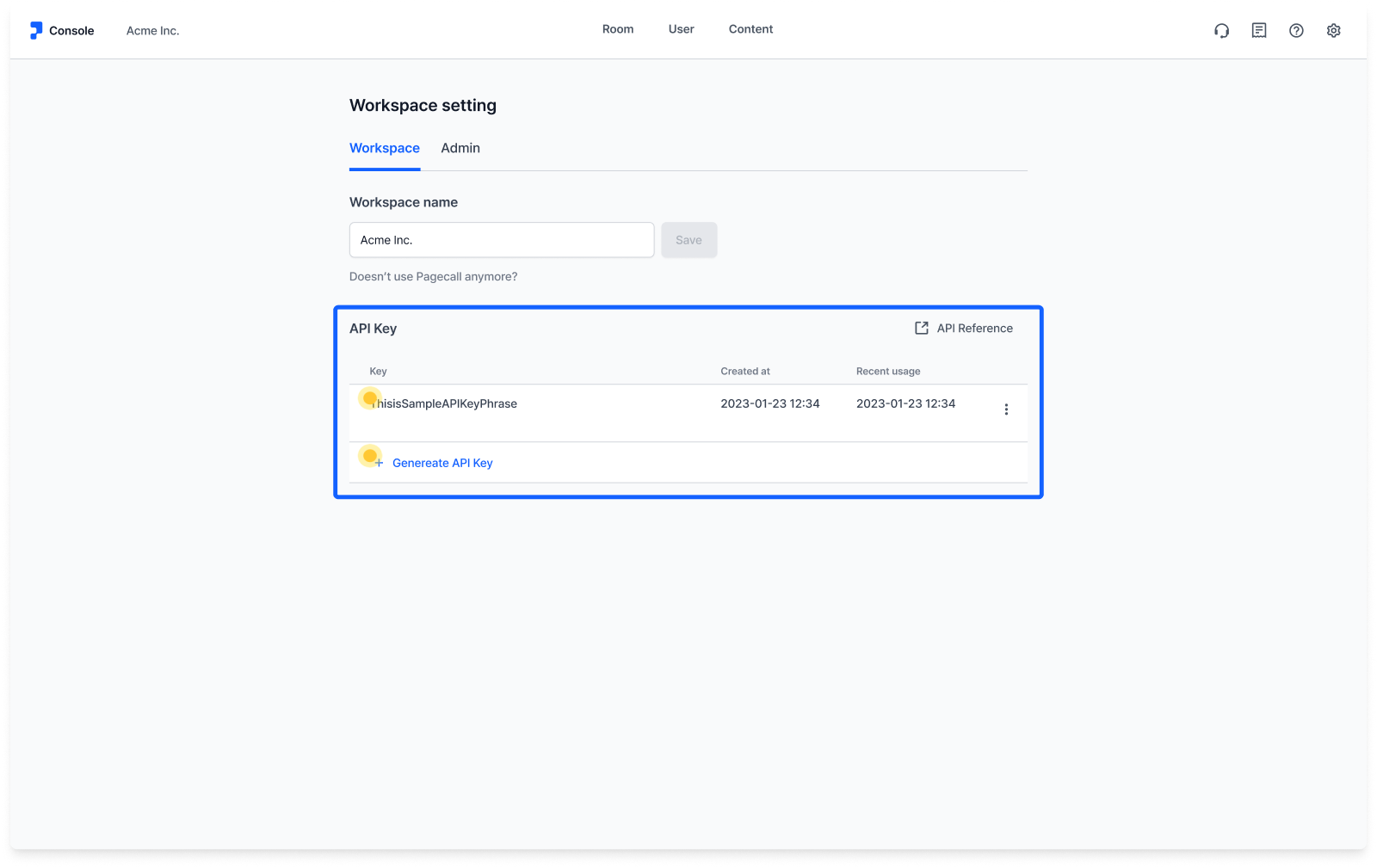 On this page, you can issue a new API key or delete an existing one. For more information about the integration, please refer to the API Docs. Go to API Docs →