What you'll get from this document
How to join the Pagecall admin page (the "console")
Use it this way
What is the Pagecall Console?
Before integrating with Pagecall, you can create and test a classroom with GUI form.
After integration, you can check the data such as classrooms, users, and sessions created through API calls.
You can report errors and request technical support while using Pagecall.
When it comes to pagecall fees, you can see the specific usage data behind them.
Who should sign up for the Pagecall Console?
General manager of the service (CEO, product owner, etc.)
Engineer team members
Service operations team members
Finance team members
How to join the Pagecall Console
If you request a consultation through the homepage, you can enter the admin page to test the integration.
If you received an invitation via email, you can sign up for the admin page via email.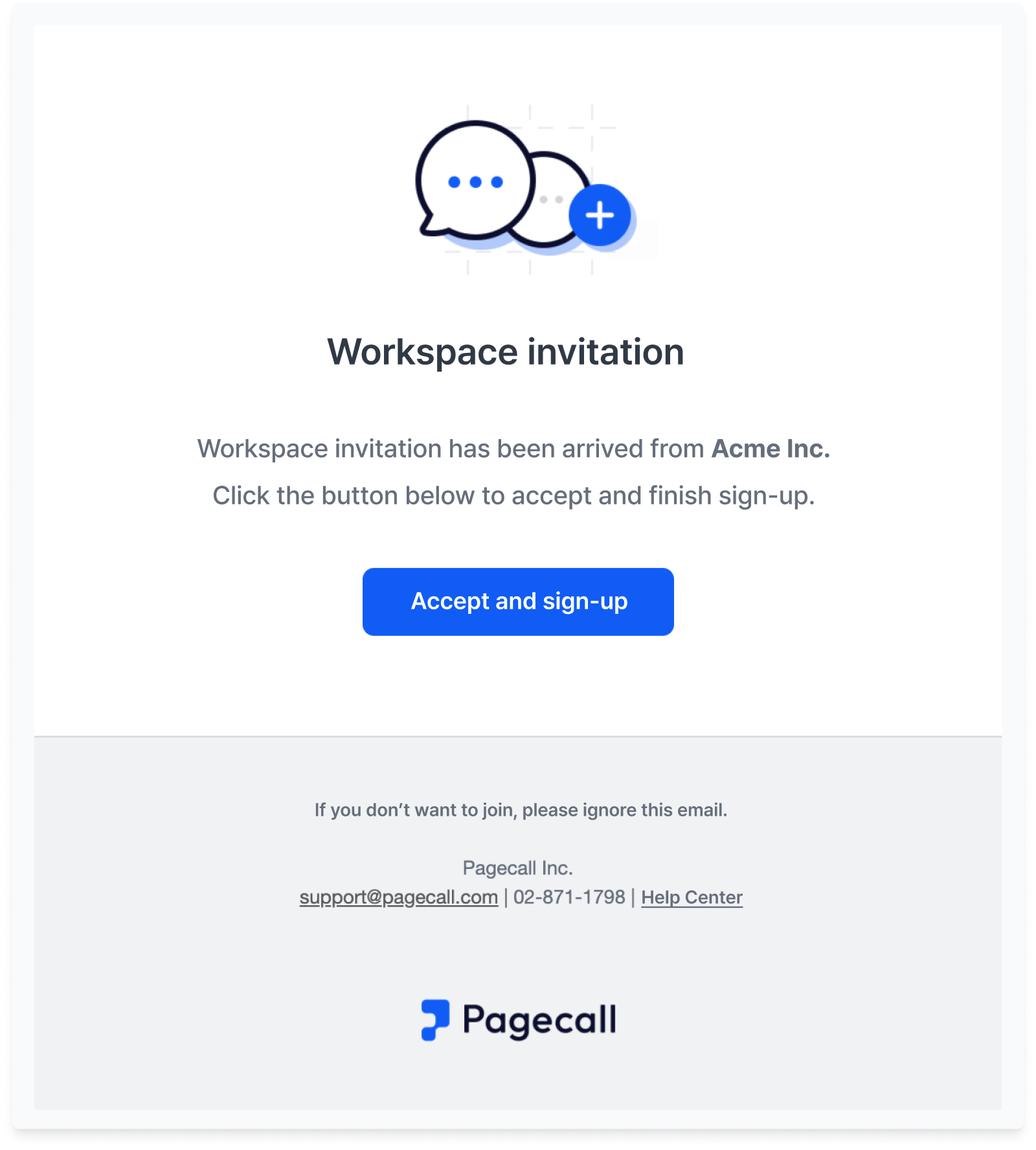 Click the link in the invitation.
Finalize your sign up by entering your name, phone number, and the password you'll use to sign in.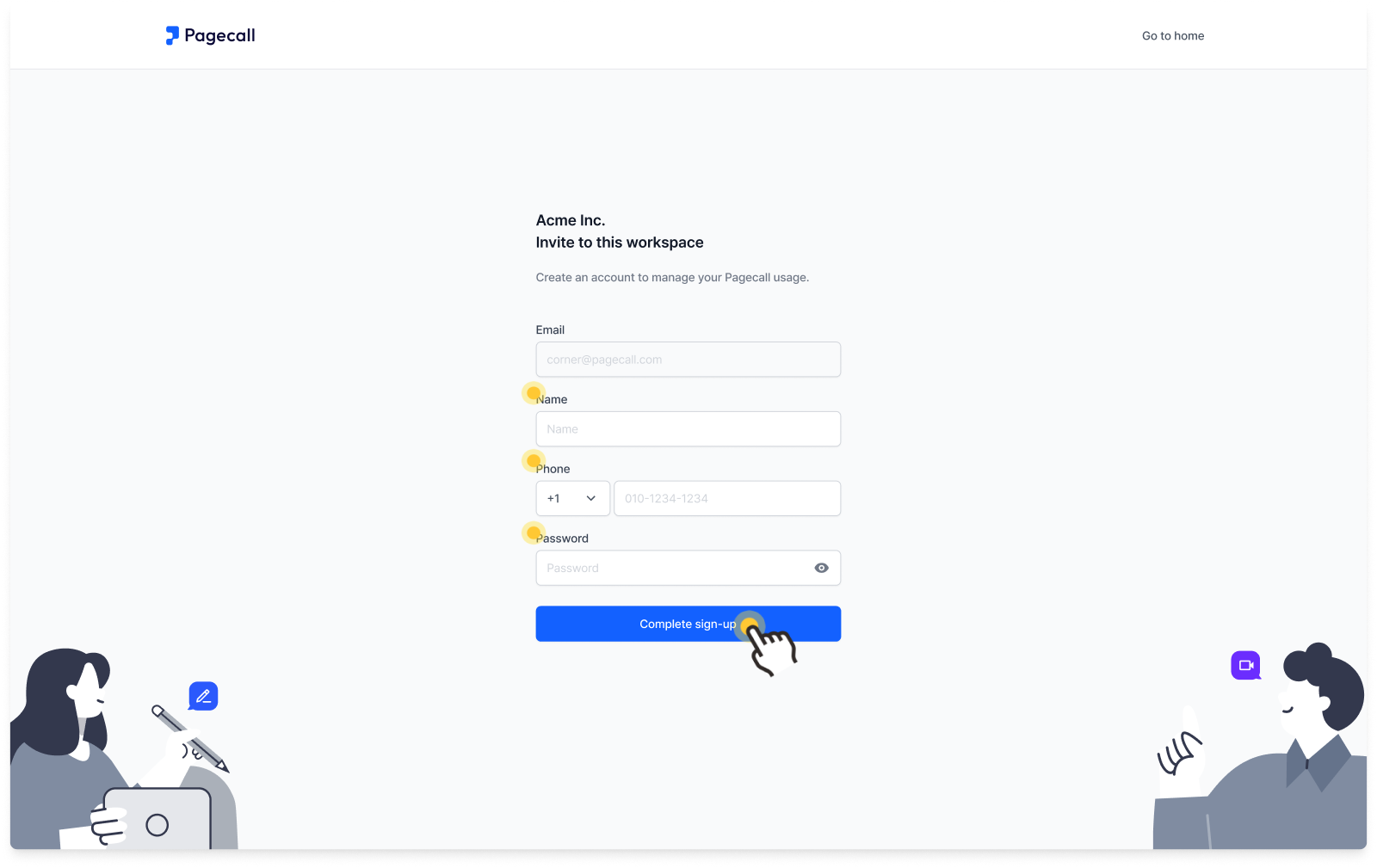 Once you've signed up, you'll enter a workspace that the Pagecall team has pre-created for you.